Kennebunkport – September to Remember
What's the best month in Maine? We love September in Kennebunkport. Ok, so there's our favorite seaside town fully disclosed too. Here are out Top 10 Reasons to Come To Kennebunkport in September 1. September in Kennebunkport is the perfect blend of summer and fall. You can still enjoy beautiful summer-like days in September – with plenty of beach sand and space to yourself. The ocean remains relatively warm in temperature. You might even get an "Indian summer", can we say still say that? Its not P.C., politically correct, but it's a treat when you get 85 degree days in mid […]
READ MORE
Best Place to Stay in Kennebunkport
People come from all over the world to stay in Kennebunkport. This classic seaside village exemplifies "the way life should be." With miles of beautiful coastline to explore, several sandy and scenic beaches, a lighthouse, pretty fishing villages, plus sophisticated boutique shopping, art galleries and top restaurants, the BIG Question is: where to stay in Kennebunkport? Kennebunkport has every lodging imaginable for a small East Coast town, grand waterfront hotels and historic bed and breakfasts, beachfront inns, and family resorts, chic spa hotels, and waterfront suites. Here's our guide to finding the best place to stay in K'port or Kennebunk Beach: […]
READ MORE
For many of us in Kennebunkport, the most happy hours in Kennebunkport are 4-7pm.  Between dinner specials and cocktail discounts, who doesn't like Happy Hour? The Kennebunks may be home to the only 5 diamond dining in the state, but if you're looking for a deal on drinks and appetizers, and a fun local pub… this town has spirits. Some say Kpt is a drinking town with a fishing problem, Kennedrinkport is another local "lol". Whether you're a regular Happy Hour attendee or just looking for a local dining deal, this blog is for you. Here are all the restaurants […]
READ MORE
Best Lobster in Kennebunkport

The 2nd question every visitors asks as they arrive in Kennebunkport, "where do I get the best lobster?" The 1st being, "how do we get to see President Bush?" Folks eagerly want to see Walkers Point out Ocean Ave, and really want to have a glimpse at President's 41 and 43 and the Bush Compound where two former presidents and their family spend every summer. So we locals give directions out Ocean Ave, past St Ann's Church where the Bush's go for Sunday service, to The Blowing Cave and Anchor to Windward perched on the sparkling granite shores, this scenic vantage […]
READ MORE
Restaurant Favorites in Kennebunkport

While the Maine Coast is most poluar in summer, the real seaside beauty of Kennebunkport extends to the fall, winter, and spring – the "off-season." Those that fall (lol) for the charm of Kennebunkport's coastal charm in quieter times, take advantage of the affordable rates at luxury hotels, inns and BnBs, and great dining deals, happy hours, and more. Many Kennebunkport restaurants  remain open year round, no lines or waiting, walk in and enjoy with the locals. Here, I list my personal favorite restaurants in Kennebunkport.
READ MORE
Paddles Up – Kennebunkport's Paddle Battle
Put your paddles together for all the kayakers, canoers and SUP-ers. The 6th annual Nonantum Paddle Battle in Kennebunkport is on August 5 – truly a  Sunday fun day on the Kennebunk River. Hundreds of kayaks, canoes, surfboards and SUPs grace the waterfront at The Nonantum Resort for a fun race up and down the Kennebunk River, 3-6pm. This family fun event, The Paddle Battle, now in its 6th year, is hosted at The Nonantum Resort. Its expanded and grown by leaps and paddles since the first Nonantum Quest for the Cup canoe race back in 2008.  While the "Paddle Battle" […]
READ MORE
The Kennebunkport Festival Schedule – June 3-9, 2019
A Great Fun Filled Event for Local Charity 2019  will mark the 15 year the Kennebunkport Festival has kicked off the summer season with a week long festival of art, music, wine and fine dining surrounded by live music performances, and of course, the allure of Kennebunkport. It's the perfect time to vacation in Kennebunkport! The 15th annual Kennebunkport Festival is scheduled for June 3-9, 2019. Its a celebration of all things uniquely Kennebunkport with its vibrant art, design and culinary scene. The Kennebunkport Festival is a fun, festive, charitable event. Charitable contributions vary from 100% of all ticket sales […]
READ MORE
Village Art Walk ~ 2nd Friday in The Kennebunks

Kennebunkport and Kennebunk celebrate their flourishing art scene with a 2nd Friday Village Art Walk, with over 20 cool studios, galleries and artists in the Kennebunks – and you can visit them all in a fun social circuit on the Art Trail of the Kennebunks. Its like Portland Maine's 1st Friday Art Walk, only better – 'cause its in Kennebunkport! Kennebunkport has become a fantastic art vacation destination…we call it KennebunkArt! Village Art Walk of Kennebunk and Kennebunkport occurs the second Friday of the month, starting during the Kennebunkport Festival June 8, 2018,  July 13, August 10, September 7, and December 7 during Kennebunkport's Christmas Prelude. The Village Art […]
READ MORE
Top 10 Reasons to love Kennebunkport Festival
No one is more excited about The Kennebunkport Festival than me. The Kport Fest encompasses everything I love: food, wine, art, music, friends old and new, fantastic seaside scenery, fashion and my favorite town of KPT. The 2018 Kennebunkport Festival was a resounding success, re-invented, organized by locals for locals – which I love… Top 10 Reasons I love #KportFest #1 Kennebunkport Festival is the kick off to summer – it's the first big party of the season for this serious party town by the sea. It's not just one event – it's a weeklong series June 4 – 10 […]
READ MORE
10 Best Places for a Cocktail – Kennebunkport and Kennebunk
Kennebunkport has a cocktail consumption reputation, labeled "a drinking village with a fishing problem," where the well-healed are well-fueled, Kennedrunkport, Kenneboozeport, lol, I could go on. Suffice it to say the locals and folks from away like their cocktails out & about Dock Square, and liquorin' up in Lower Village across the bridge. K'port may be Maine's most socially lubed seaside village. What a distinctive drinking title?! Truly Kennebunkport and Kennebunk have so many lively happy hours, bars, pubs, and waterfront decks where you can drink in the view and a cocktail too. Here's your guide to some of the […]
READ MORE
Kennebunkport Festival – Who's Who and What's Where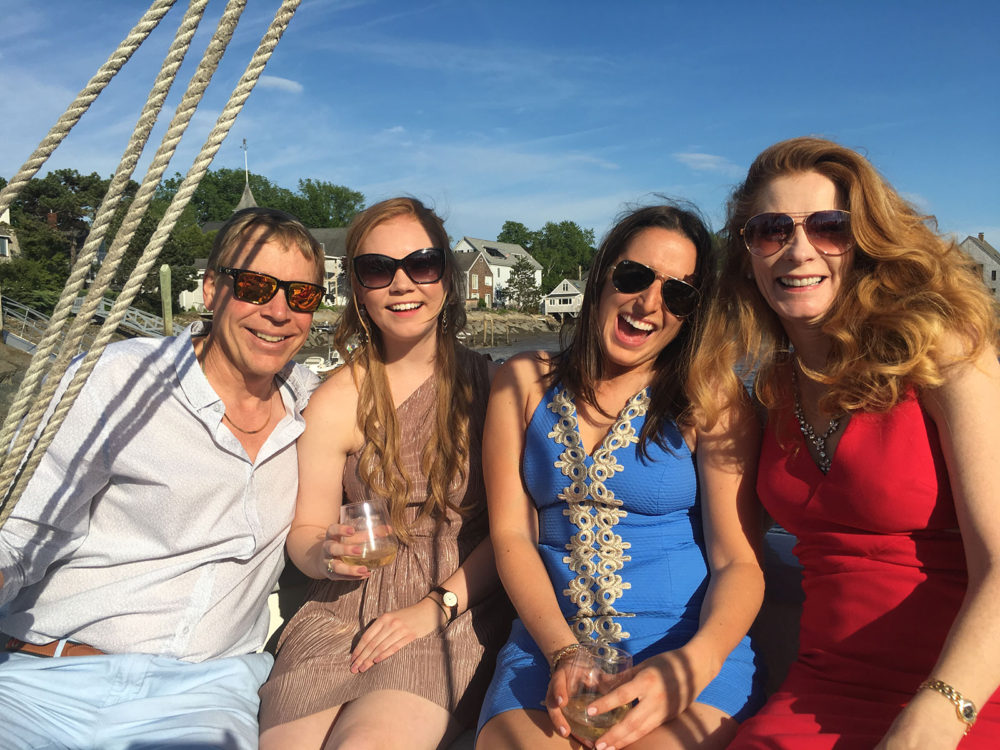 The 14th Annual Kennebunkport Festival  scheduled for June 4-10, 2018 went on… although this year its  re-invented thanks to a group of local business owners and community members. Its fantastic to see the Kport Fest as a local celebration again! The Kennebunkport Festival for over a decade has been a seaside celebration  loaded with events revolving around eating, drinking, admiring art and socializing in this 1653 charming seaside setting. The Festival events range from cocktail parties to exclusive Chef dinners at private mansions on the beach and Ocean Ave, to parties at Old Vines Wine Bar, Stripers at The Breakwater, The Colony, […]
READ MORE
Kennebunkport Happy Hours & Drink Deals!
Crossing the Mat Lanigan Bridge that links Kennebunk's Lower Village to Kennebunkport's Dock Square you are met with a myriad of Happy Hour deals, great waterfront restaurants for cocktails, and fun. Check out these fun Happy Hour deals and Dining Deals in Dock Square and Lower Village Kennebunk, both sides of the bridge… in Kennebunkport & Kennebunk! Sunday Funday Alisson's – great Sunday dinner specials Ports of Italy – Sunday Brunch – an Italian Feast Stripers Waterside Restaurant at the Breakwater – Sunday Brunch and Bloody Mary Bar Pearl & Spat Oyster Bar  Happy Hour 5-6, Oysters, $5 Beer & Wine specials Hurricane – Bloody Mary Bar and […]
READ MORE
Kennebunkport Fest ~ Best Dressed
So another fabulous Kennebunkport Festival is upon us. Over a decade as fundraising success, and attracting folks from away to share in the beauty of the Kennebunks. The art, food, music and wine flow along the Kennebunk River from cocktail soirees, to chef dinners, dance parties and grand tastings. So many fun fab people turn out for this social event of the season, kicking up their heels and kicking off summer in Kennebunkport. The cuisine, art and entertainment of the community are the focus from start – a big mid week party at Old Vines Wine Bar to finish – to the […]
READ MORE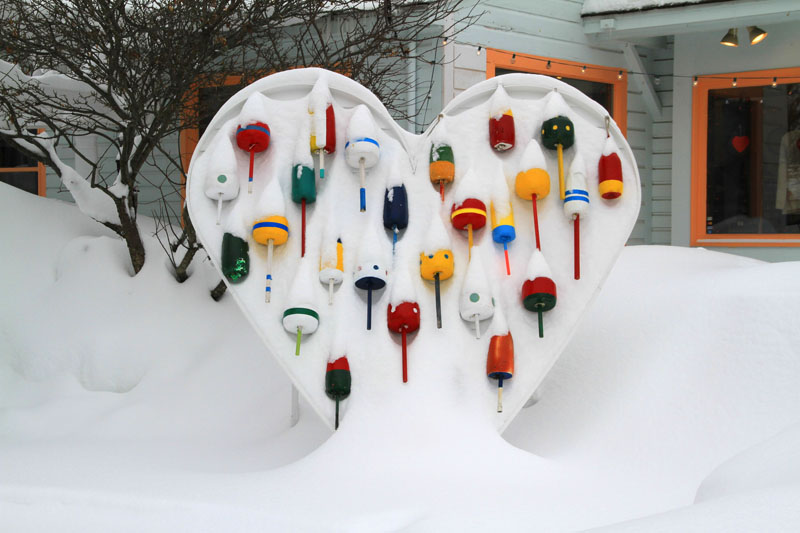 Hey all you lovebirds! Valentines Day is a magical time in Kennebunkport, when locals "Paint the Town Red". You should treat your sweetheart to for V Day in KPT. In Kennebunkport, "February is for Lovers". Lovebirds flock to Kennebunkport every year for a romantic getaway. Our coastal Maine village has managed to turn the coldest month of the year into a time of romantic winter retreat. Of course, the colder it gets, the more reason to snuggle up with your sweetheart.
READ MORE
Kennebunkport Festival – Over a Decade of Food, Wine, Dine, Fun!
Ocean views, cocktails, art, brews and tunes, served at the finest homes in Kennebunkport – those are ingredients to the best food & wine festival in Maine. Now in its 15th year, the Kennebunkport Festival is the first week of June in Kennebunk and Kennebunkport, June 3-9, 2019. If you love food, wine, art and drinking in the ocean views, you will love this fest. Originally called the Fine Food Wine and Art Festival, it is now called the Kennebunkport Festival – and its once again fun by locals for locals, as it was originated in 2004!
READ MORE
You may have the misguided assumption that the Maine coast turns to ghost towns  after summer. In fact, perhaps that's what some savvy travelers and Kennebunkport locals want you to think. Kennebunkport Maine's "off-season" could be our best kept secret as it's really Vacationland… but without the crowd! Our Kennebunkport blog offers ideas on romantic places to stay, popular events, Kennebunkport tours, but today, we're going to talk about how to have fun like a local.
READ MORE
What to do in a Kennebunkport weekend?
Kennebunkport is my home….I'm proud to say – the place of Presidents and cool people – an address so unique it's the only place in the world so named. Friends from away ask me, "what I should do in a Kennebunkport weekend?" Here is my perfect weekend in Kennebunkport! First stay on the water. You didn't come all this way to be inland. Stay at Seaside Inn, right on Kennebunk Beach, or Breakwater Inn and Spa and the Boathouse Waterfront Hotel both have great locations on the river. Or Captain Lord Mansion is a super romantic B&B. If you are coming […]
READ MORE
Kennebunkport has global attraction
Kennebunkport is the only place in the world so named… one of a kind and world-famous – attracting people from all over the globe. For three centuries, Kennebunkport has lured everyone from sea captains and sitting presidents to celebrities on swank yachts, and let's not forget – humble local fishermen. Today Kennebunkport is a hoppin' happenin' town, culturally deep with dining for every palate, attractions and lodging from quaint B&B's to grand historic hotels and chic spa resorts on the river. Kennebunkport at heart is a small Maine town, population under 4,000 with 10,000+ in neighboring Kennebunk, yet this compact seaside community is surprisingly worldly in its offerings. Here's […]

READ MORE