The holidays in Kennebunkport Maine
I truly believe the best part of the holidays is in the anticipation. Decorating, shopping, attending Christmas festival and reminiscing on family gatherings of the past. One of the best gifts you can give yourself around the holidays is a Maine getaway, between Thanksgiving and Christmas slip away. I can think of no more festive place than Kennebunkport Maine just before the holidays. This delightful seaside town really decks the halls and does a magical pre-Christmas celebration, called Christmas Prelude each year, a tradition for over 30 years! Visiting Kennebunkport in November and early December, you get to partake in […]
READ MORE
Kennebunkport has global attraction
Kennebunkport is the only place in the world so named… one of a kind and world-famous – attracting people from all over the globe. For three centuries, Kennebunkport has lured everyone from sea captains and sitting presidents to celebrities on swank yachts, and let's not forget – humble local fishermen. Today Kennebunkport is a hoppin' happenin' town, culturally deep with dining for every palate, attractions and lodging from quaint B&B's to grand historic hotels and chic spa resorts on the river. Kennebunkport at heart is a small Maine town, population under 4,000 with 10,000+ in neighboring Kennebunk, yet this compact seaside community is surprisingly worldly in its offerings. Here's […]
READ MORE
Guide to Finding Places to Stay in Kennebunkport
How do you find lodging in Kennebunkport? Especially in prime summer when all the hotels on the beach say "No Vacancy" and online sasy "Sold Out"? Turns out there's often hotel rooms and inn availability – you just need to call direct, and book direct, and you actually save on your Kennebunkport hotel room! Soon you'll be on vacation poking around boutique shops in Dock Square for souvenirs, apparel, admoing art, dining out in the area's top notch restaurants, relaxing in a quaint bed and breakfast or soaking up the sun on the beach or a charter boat,  Kennebunkport is a […]
READ MORE
July 4th in Kennebunkport
I can't think of no better place to spend July 4th than Kennebunkport! Let's see…you've got the sea, beautiuful beaches, the requisite 4th barbecues … sure … but then there are lobster bakes, fireworks, boat rides, a past US President…. what could be more patriotic?! US Flags, yes, we've got those too…take a look down the Kennebunk River and you should be awed by the plethora of big glorious flags waving tall and proud over our seaside community – dare you to count them…or just admire how  these beautiful freedom symbols fly over our spectacular port. I suppose you could […]
READ MORE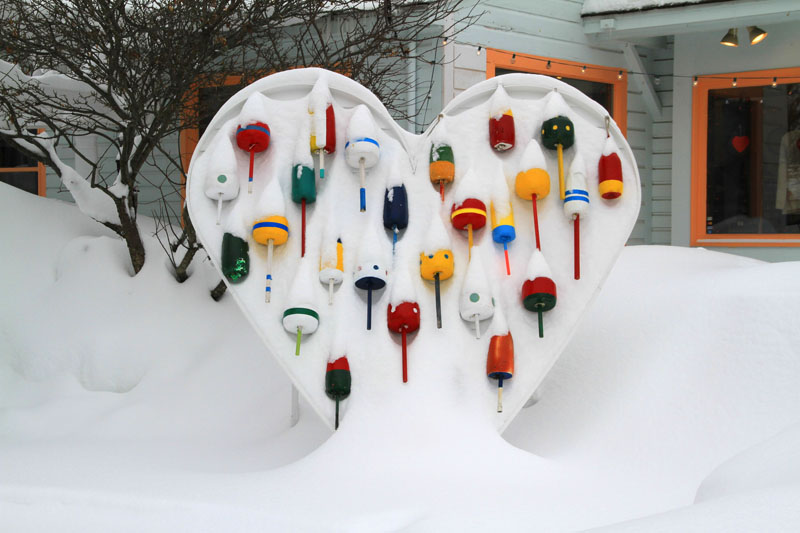 Hey all you lovebirds! Valentines Day is a magical time in Kennebunkport, when locals "Paint the Town Red". You should treat your sweetheart to for V Day in KPT. In Kennebunkport, "February is for Lovers". Lovebirds flock to Kennebunkport every year for a romantic getaway. Our coastal Maine village has managed to turn the coldest month of the year into a time of romantic winter retreat. Of course, the colder it gets, the more reason to snuggle up with your sweetheart.
READ MORE
Best Place to Stay in Kennebunkport
People come from all over the world to stay in Kennebunkport. This classic seaside village exemplifies "the way life should be." With miles of beautiful coastline to explore, several sandy and scenic beaches, a lighthouse, pretty fishing villages, plus sophisticated boutique shopping, art galleries and top restaurants, the BIG Question is: where to stay in Kennebunkport? Kennebunkport has every lodging imaginable for a small East Coast town, grand waterfront hotels and historic bed and breakfasts, beachfront inns, and family resorts, chic spa hotels, and waterfront suites. Here's our guide to finding the best place to stay in K'port or Kennebunk Beach: […]
READ MORE
Late Fall in Kennebunkport
While Columbus weekend is typically peak fall in Maine, this year the leaves took their sweet time turning to spectacular color. So it's not too late to celebrate foliage my friends. Looks like local lodging rates will fall before the leaves do this season. Need another trip to Maine's beautiful seacoast town. How about a few fairs and festivals, and happy hours and haunted happenings? Read on and come to Kennebunkport – its fall y'all! Happy Hours and Kennebunkport go together like fall foliage and sweater weather. Stroll the tree lined streets from Kennebunk's Lower Village, stop at Old Vines […]
READ MORE
Kennebunkport – September to Remember
What's the best month in Maine? We love September in Kennebunkport. Ok, so there's our favorite seaside town fully disclosed too. Here are out Top 10 Reasons to Come To Kennebunkport in September 1. September in Kennebunkport is the perfect blend of summer and fall. You can still enjoy beautiful summer-like days in September – with plenty of beach sand and space to yourself. The ocean remains relatively warm in temperature. You might even get an "Indian summer", can we say still say that? Its not P.C., politically correct, but it's a treat when you get 85 degree days in mid […]
READ MORE
Kennebunkport Car Free Carefree Vacation
In a perfect world, you would never have to leave your vacation resort. The point of staying in Kennebunkport, however, is to explore and experience the quaint culture and the natural beauty of the region. The benefit of staying in Kennebunkport is that this classic small Maine town makes getting around incredibly easy. You can pull in to town, park your car and walk, bike or take a shuttle or trolley to everything. If you're not planning on traveling outside of town, here are several places to stay in Kennebunkport that negate the need of a car as you can walk to […]
READ MORE
Family Vacation Stays in The Port
When considering a family vacation destination in Maine, one of the easiest to get to and greatest towns in Maine is Kennebunkport. If you are bringing the kids for a vacation, Kennebunkport and Kennebunk is a perfect Maine destination for family vacations – truly something for everyone.
READ MORE
Top 10 Reasons to love Kennebunkport Festival
No one is more excited about The Kennebunkport Festival than me. The Kport Fest encompasses everything I love: food, wine, art, music, friends old and new, fantastic seaside scenery, fashion and my favorite town of KPT. The 2019 Kennebunkport Festival was a resounding success, in its second year re-invented, raising a record amount for charity, organized by locals for locals – which I love… Top 10 Reasons I love #KportFest #1 Kennebunkport Festival is the kick off to summer – it's the first big party of the season for this serious party town by the sea. It's not just one […]
READ MORE
Walking Tours of Kennebunk
The Kennebunks are small seaside towns, Kennebunkport, Kennebunk and Cape Porpoise. with a population of about 14,000. Even witthe the summer popularity as a resort town, you won't be stuck in traffic for hours, you can feel safe walking at night, you can see the stars at dusk, and you can take a breath of fresh air. Yet despite being rather small towns, Kennebunk and Kennebunkport can have a fun festive vibrant atmosphere, therer's always something happpening….
READ MORE
How to Stay in Luxury at the Port
While Kennebunkport receives the most visitors in peak summer, the charm and allure of the Port continues year round. In fact, locals love the off-season, fall and spring especially when you can enjoy summer like weather with far less vacationers in Dock Square, the beaches and boating. Also the best dining and lodging spots in Kennebunkport adjust their prices after peak season with special promotions, happy hours deals, and of course more availability – even at luxury hotel properties like Captain Lord Mansion, the Breakwater Inn and The Boathouse Waterfront Hotel and the cozy but sophisticated Inn at English Meadows. When it […]
READ MORE
Romantic Hotel Southern Maine
If you're looking for a recommendation for romantic hotels in Southern Maine, there are plenty to choose from. With a beautiful coastal landscape, the challenge might be choosing, but there are a few hotels in particular that appeal to many love birds: Seaside Inn on Kennebunk Beach Captain Lord Mansion The Breakwater Inn and Spa
READ MORE
Affordable Hotel Lodging in Kennebunkport
While Kennebunkport has long been a popular vacation destination, this highly acclaimed coastal Maine town owes its international fame to summer residents, George H.W. Bush former President #41 of the United States, and his son George W Bush President #43. Today, visitors can view the former presidents' estate, locally known as the Bush Compound on Walker's Point. Many that peruse vacation spots along the Southern Maine Coast are under the impression that Kenebunkport is among the more expensive towns because of its famous residents and its outstanding dining and shopping scene and beautiful coastal vistas with luxury lodging options, like the Nonantum Resort, […]
READ MORE
Kennebunkport is on Everyone's Top Places List
Kennebunkport is feeling the love, from local people to past presidents to the press – everyone is putting K'port in their top 10. This quaint Maine town has had its brush with fame before – back in the 1920's and 30's Kennebunkport was "the place to summer" at one of the grand hotels – The Colony, The Breakwater or The Nonantum. US Presidents love to spend their summers here too- Walkers Point on Ocean Avenue was the summer White House while George H W Bush was in office. Theh Bush Family summer on the seaside peninsula, Jeb and George W […]
READ MORE
Winter Recreation in Kennebunkport
Winter vacation in Maine, you may think of skiing and snowboarding at Sunday River or Sugarloaf, ice skating in Portland at Deering Oaks, or snowshoeing and cross-country skiing in the vast wilderness of Maine. Kennebunkport is a witner wonderland from December to March, with nearby cross coutnry skiing, ice skating in Kennebunk, snowshoeing, beach walks by the glimmering blue sea, and best of all – great lodging rates during Kennebunkport's "off-season" at cozy BnBs and spa hotels.
READ MORE
Year-Round, Kennebunkport, I Love You
Why is Kennebunkport a popular vacation destination year-round? Well, I would say come see for yourself, but then that would make a very short blog. It's no secret that many summer vacationers flock to Kennebunkport to indulge in lobster boat tours, kayaking, sailing cruises or enjoy a grand beach vacation. Savvy vacationers will find inexpensive hotel deals for vacation or weekend getaway during the fall, spring or winter in Kennebunkport, youi can still walk the beach, enjoy a Maine lobster, and have the town more to your self.

READ MORE