The Kennebunkport Festival Schedule – June
A Great Fun Filled Event for Local Charity 2022 the Kennebunkport Festival is postponed.. so stay tune for the news about the return of this wonderful event, and its 16th Kennebunkport Festival kicking off the summer season in Kennebunkport with a week long festival of art, music, wine and fine dining surrounded by live music performances, and of course, the allure of Kennebunkport. It's the perfect time to vacation in Kennebunkport! The 2020 -2022 the Kennebunkport Festivals for June were cancelled – due to Covid. Stay tuned for details on the 2023 Kennebunkport Festival… Its a celebration of all things […]
READ MORE
Halloween in Kennebunkport!
Halloween in Kennebunkport and Kennebunk is freakishly fun, for kids and for kids-that-never-grew-up. Just drive around town and see the crazy, scary, silly scarecrows  and pumpkins for a hint of how spirited the Kennebunks can be. You might even see some local "Sand Witches of The Kennebunks" wicked fun women dressed in witchy attire pub crawling about The Kennebunks. Don't be afraid, these are Good Witches, who do Good Deeds locally all year round. Halloween they kick up they brooms and heels to celebrate! As for the best decorations, if you've never seen Kennebunk's Summer Street decorated in the […]
READ MORE
The best things to do in Fall in Kennebunkport

What's the most beautiful time of year in Kennebunkport? Many would say summer…but fall is magical on the Maine coast and especially in the beautiful seaside town of K'port. In September and October you can still walk the beaches of Gooches, Mother's Beach and Colony Beach in Kennebunkport…and it's a much easier to find that parking spaces. Fall brings cool crisp evenings, while you still have warm sunny summer days. The temperatures in Maine in fall are splendid, 70-s by day and 50's at night for perfect sleeping under a down duvet at a local Kennebunkport inn or cozy bnb. […]
READ MORE
July 4th in Kennebunkport
July 4 2021 Fireworks were cancelled due to high tides and safety concerns September 5 2021 Labor Day Sunday Fireworks  were held at Kennebunk Beach… I can think of no better place to spend July 4th than Kennebunkport! Let's see…you've got the sea, beautiful beaches, the requisite 4th barbecues … sure … but then there are lobster bakes, fireworks, boat rides, two past US Presidents…. what could be more patriotic?! US Flags, yes, we've got those too…take a look down the Kennebunk River and you should be awed by the plethora of big glorious flags waving tall and proud over […]
READ MORE
The Promise of Spring in Kennebunkport Maine

Here's a little secret from the Maine seacoast, and the rather famous summer town of Kennebunkport: You can walk the beach all year round. In fact, its incredibly serene and beautiful in Spring. Mind you, locals complain about the weather, "Geezuz, what a wintah. Spring's a slow statah, aint'it." It's what Mainers do for fun, part of their Maine slang is a slew of "wicked weathah" expressions, ayuh! But the reality is the ocean mediates the temperatures along the southern Maine Coast. Warm sunny days in April and may are brilliant as the sun sparkles off the deep blue sea. Its […]
READ MORE
Village Art Walk ~ 2nd Friday in The Kennebunks

Kennebunkport and Kennebunk celebrate their flourishing art scene with an Art Trail, and 2nd Friday Village Art Walk, with over 20 cool studios, galleries and artists in the Kennebunks – and you can visit them all in a fun social circuit on the Art Trail of the Kennebunks. Its like Portland Maine's 1st Friday Art Walk, only better – 'cause its in Kennebunkport! Kennebunkport has become a fantastic art vacation destination…we call it KennebunkArt! The Art Trail of Kennebunk and Kennebunkport occurs the second Friday of the month, starting following the Kennebunkport Festival in June, July, August, September, and December often during […]
READ MORE
Kennebunkport Paints the Town Red – February Events!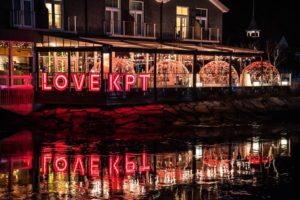 Kennebunkport Maine is a lovely seaside town to visit in all seasons. But there is something magical about this coastal Mane village around Valentines. Kennebunkport gets all decked out for February, as locals Paint the Town Red … you should come with your special someone… February is for Lovers in Kennebunkport and Kennebunk Maine! See why Kennebunkport is New England's most romantic town. Kennebunk and Kennebunkport innkeepers, restaurateurs and shop owners "Paint The Town Red" in February with sparkling red and white lights, heart shaped everything, red plates specials, and romantic lodging deals with Champagne, chocolates, spa treatments and lavish […]
READ MORE
Kennebunkport's Road Less Traveled
So many top spots in Kennebunk and Kennebunkport, the "must be seen" from Dock Square to Walker's Point, the beautiful beaches and out to sea. But this is a guide to the hidden gems, off the beaten path, the road less traveled in the Kport, the Bunks, Cape P and Arundel. Add these cool outings to your Kennebunkport Bucket List… for a fun diversion and excursion… Pull a Lobster Boat Trap Do not miss a ride aboard on The Rugosa with Captain Bob. This 1.5 hour tour will take you past Walkers Point, pull a few lobster traps and maybe […]
READ MORE
Kennebunkport Christmas Prelude's Best Events!
Christmas Prelude in Kennebunkport,  in year 40 – Dec 3-12, 2021, is such a magical time of year in Maine. Prelude is also busy, encompassing 11 days of events – spanning the first two weekends of December. As the seaside towns of Kennebunkport, Kennebunk and Cape Porpoise transform to a winter postcard of Christmas spirit, its impossible to partake in all the holiday happenings! See the complete Christmas Prelude schedule and Christmas Prelude Photos from year's past. Here are our favorite Christmas Prelude Events: Christmas Reception at White Columns – Thursday Dec 2 – 7pm Sip Champagne cocktails at the […]
READ MORE
Kennebunkport has global attraction
Kennebunkport is the only place in the world so named… one of a kind and world-famous – attracting people from all over the globe. For three centuries, Kennebunkport has lured everyone from sea captains and sitting presidents to celebrities on swank yachts, and let's not forget – humble local fishermen. Today Kennebunkport is a hoppin' happenin' town, culturally deep with dining for every palate, attractions and lodging from quaint B&B's to grand historic hotels and chic spa resorts on the river. Kennebunkport at heart is a small Maine town, population under 4,000 with 10,000+ in neighboring Kennebunk, yet this compact seaside community is surprisingly worldly in its offerings. Here's […]
READ MORE
Paddles Up – Kennebunkport's Paddle Battle
Put your paddles together for all the kayakers, canoers and SUP-ers. The 7th annual Nonantum Paddle Battle in Kennebunkport was on August 11, 2019 – truly a  Sunday fun day on the Kennebunk River. Hundreds of kayaks, canoes, surfboards and SUPs graced the waterfront at The Nonantum Resort for a fun race up and down the Kennebunk River, 11:30- 3:30pm. The Paddle Battle did not take place in 2020 or 2021. This family fun event, The Paddle Battle, now in its 6th year, is hosted at The Nonantum Resort. Its expanded and grown by leaps and paddles since the first […]
READ MORE
Vinegar Hill- Kennebunkport's best music venue
Kennebunkport is so fun in summer time, with festivals, happy hours, live music and entertainment on every corner. On any easy breezy night, you will hear a band playing at the Pilot House, sharing a mic at Kport Inn's Burleigh – Local Dish, ensembles at The Nonantum's 95 Ocean, or music at Old Vines Wine Bar and the Colony's Marine Room. Vinegar Hill is a fantastic event center and a beautiful rustic Wedding Venue too. Its one of the best venues for performances,  Vinegar Hill Music Theatre – with it casual format, and a classic Maine music stage in the old Arundel Barn Playhouse. The name Vinegar […]
READ MORE
What's new in Kennebunkport and Kennebunk
Kennebunkport is a buzz of activity. Every season ushers in some exciting new things in KennebunkPort's Dock Square and Harbor Village, or Lower Village to some. Via Sophia by the Sea is a new osteria Italina inspired restaurant in Lower Village, formerly Pearl and previously Grissini, opening June 2022. Its an extension of Via Sophia at The Hamilton Hotel in Washington, DC. 27 Western Ave, Kennebunk, 207-967-6530 The Lost Fire in Cape Porpoise is the latest dish cooked up by Chef German Luccareli of Ports of Italy, this restaurant on Route 9 serves wood fired Patagonia style barbeque in a […]
READ MORE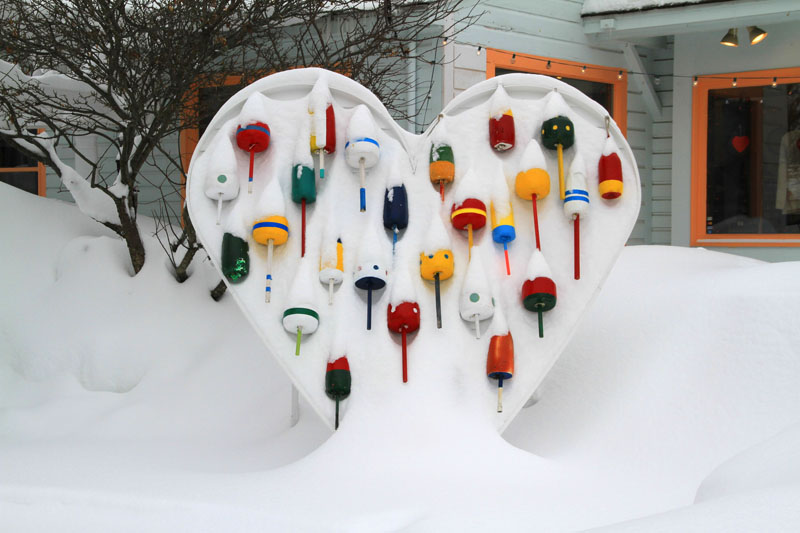 Hey all you lovebirds! Valentines Day is a magical time in Kennebunkport, when locals "Paint the Town Red". You should treat your sweetheart to for V Day in KPT. In Kennebunkport, "February is for Lovers". Lovebirds flock to Kennebunkport every year for a romantic getaway. Our coastal Maine village has managed to turn the coldest month of the year into a time of romantic winter retreat. Of course, the colder it gets, the more reason to snuggle up with your sweetheart.
READ MORE
Best Place to Stay in Kennebunkport
People come from all over the world to stay in Kennebunkport. This classic seaside village exemplifies "the way life should be." With miles of beautiful coastline to explore, several sandy and scenic beaches, a lighthouse, pretty fishing villages, plus sophisticated boutique shopping, art galleries and top restaurants, the BIG Question is: where to stay in Kennebunkport? Kennebunkport has every lodging imaginable for a small East Coast town, grand waterfront hotels and historic bed and breakfasts, beachfront inns, and family resorts, chic spa hotels, and waterfront suites. Here's our guide to finding the best place to stay in K'port or Kennebunk Beach: […]
READ MORE
"Sea" what others are saying about kennebunkport… here's soem news you can use and names you can trust in planning your  Kport getaway today! Kennebunkport listed as one of "The 12 Best Weekend Getaways" – U.S. News & World Report "Vacation Like A President" in Kennebunkport- USA Today "We love Kennebunkport… so do Presidents, painters and poets… it's a beautiful seaside village encompassing two towns, four beautiful beaches, miles of coastline, an iconic lighthouse, and a plethora of great pubs, waterfront restaurants, lovely inns and hotels." Luxury Vacation Guide "Mooseport" is fictional – the movie was filmed in  Ontario – […]
READ MORE
Late Fall in Kennebunkport
While Columbus weekend is typically peak fall in Maine, this year the leaves took their sweet time turning to spectacular color. So it's not too late to celebrate foliage my friends. Looks like local lodging rates will fall before the leaves do this season. Need another trip to Maine's beautiful seacoast town. How about a few fairs and festivals, and happy hours and haunted happenings? Read on and come to Kennebunkport – its fall y'all! Happy Hours and Kennebunkport go together like fall foliage and sweater weather. Stroll the tree lined streets from Kennebunk's Lower Village, stop at Old Vines […]
READ MORE
Kennebunkport – September to Remember
What's the best month in Maine? We love September in Kennebunkport. Ok, so there's our favorite seaside town fully disclosed too. Here are out Top 10 Reasons to Come To Kennebunkport in September 1. September in Kennebunkport is the perfect blend of summer and fall. You can still enjoy beautiful summer-like days in September – with plenty of beach sand and space to yourself. The ocean remains relatively warm in temperature. You might even get an "Indian summer", can we say still say that? Its not P.C., politically correct, but it's a treat when you get 85 degree days in mid […]

READ MORE