Top 10 Reasons to love Kennebunkport Festival
No one is more excited about The Kennebunkport Festival than me. The Kport Fest encompasses everything I love: food, wine, art, music, friends old and new, fantastic seaside scenery, fashion and my favorite town of KPT. The 2018 Kennebunkport Festival was a resounding success, re-invented, organized by locals for locals – which I love… Top 10 Reasons I love #KportFest #1 Kennebunkport Festival is the kick off to summer – it's the first big party of the season for this serious party town by the sea. It's not just one event – it's a weeklong series June 4 – 10 […]
READ MORE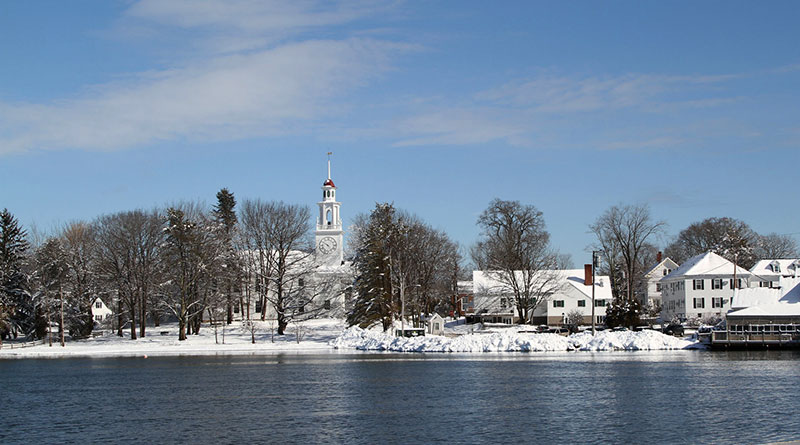 Kennebunkport and Kennebunk know how to party…. in all seasons. For New Years, the holiday decorations are up, and the beautiful seaside village in snow and lights and bright red bows bustles for the last night of the year – with cheer! New Years Eve is a fun festive time to be out and about in Kport and Lower Village Kennebunk. Looking for a party in the Port? Here are just a few fun happenings over New Years Eve. Saturday Down East Wines will be pouring bubbly for a NYE Champagne and Sparkling Wine tasting, Dec 29 2-5pm. We love […]
READ MORE
Kennebunkport – September to Remember
What's the best month in Maine? We love September in Kennebunkport. Ok, so there's our favorite seaside town fully disclosed too. Here are out Top 10 Reasons to Come To Kennebunkport in September 1. September in Kennebunkport is the perfect blend of summer and fall. You can still enjoy beautiful summer-like days in September – with plenty of beach sand and space to yourself. The ocean remains relatively warm in temperature. You might even get an "Indian summer", can we say still say that? Its not P.C., politically correct, but it's a treat when you get 85 degree days in mid […]
READ MORE
What to do in a Kennebunkport weekend?
Kennebunkport is my home….I'm proud to say – the place of Presidents and cool people – an address so unique it's the only place in the world so named. Friends from away ask me, "what I should do in a Kennebunkport weekend?" Here is my perfect weekend in Kennebunkport! First stay on the water. You didn't come all this way to be inland. Stay at Seaside Inn, right on Kennebunk Beach, or Breakwater Inn and Spa and the Boathouse Waterfront Hotel both have great locations on the river. Or Captain Lord Mansion is a super romantic B&B. If you are coming […]
READ MORE
White Columns Bush Family Exhibit
Kennebunkport's Bush Family Legacy White Columns Exhibit   Walkers' Point is one of the most popular sites in Kennebunkport, the summer home to the Bush family. As you drive out Ocean Avenue past St Anne's church where the Bush family goes to church, by Blowing Cave and Spouting Rock, you are led to the spectacular peninsula where President George H W Bush, and his (deceased April 2018) wife Barbara, relax with their family from mid May to mid October each year, the remainder of the year the former President lives in Texas. The people of Kennebunkport love the Bush family, […]
READ MORE
Paddles Up – Kennebunkport's Paddle Battle
Put your paddles together for all the kayakers, canoers and SUP-ers. The 5th annual Nonantum Paddle Battle in Kennebunkport on August 6 was held under glorious sunshine – truly a  Sunday fun day on the Kennebunk River. Hundreds of kayaks, canoes, surfboards and SUPs graced the waterfront at The Nonantum Resort for a fun race up and down the Kennebunk River. This family fun event, The Paddle Battle, now in its 5th year, is hosted at The Nonantum Resort. Its expanded and grown by leaps and paddles since the first Nonantum Quest for the Cup canoe race back in 2008.  While the […]
READ MORE
Kennebunkport Happy Hours & Drink Deals!
Crossing the Mat Lanigan Bridge that links Kennebunk's Lower Village to Kennebunkport's Dock Square you are met with a myriad of Happy Hour deals, great waterfront restaurants for cocktails, and fun. Check out these fun Happy Hour deals in Dock Square and Lower Village Kennebunk, both sides of the bridge… in Kennebunkport & Kennebunk! Sunday Funday Alisson's – great Sunday dinner specials Ports of Italy – Sunday Brunch – an Italian Feast Stripers Waterside Restaurant at the Breakwater – Sunday Brunch and Bloody Mary Bar Pearl & Spat Oyster Bar  Happy Hour 5-6, $1 Oysters, $5 Beer & Wine specials Hurricane – Bloody Mary Bar and Buck a Shuck […]
READ MORE
How to Stay in Luxury at the Port
While Kennebunkport receives the most visitors in peak summer, the charm and allure of the Port continues year round. In fact, locals love the off-season, fall and spring especially when you can enjoy summer like weather with far less vacationers in Dock Square, the beaches and boating. Also the best dining and lodging spots in Kennebunkport adjust their prices after peak season with special promotions, happy hours deals, and of course more availability – even at luxury hotel properties like Captain Lord Mansion, the Breakwater Inn and The Boathouse Waterfront Hotel. When it comes to lapping up the sweetness of luxury, the […]
READ MORE
Family Vacation Stays in The Port
When considering a family vacation destination in Maine, one of the easiest to get to and greatest towns in Maine is Kennebunkport. If you are bringing the kids for a vacation, Kennebunkport and Kennebunk is a perfect Maine destination for family vacations – truly something for everyone.

READ MORE