Vinegar Hill- Kennebunkport's best music venue
Kennebunkport is so fun in summer time, with festivals, happy hours, live music and entertainment on every corner. On any easy breezy night, you will hear a band playing at the Pilot House, sharing a mic at Kport Inn's Burleigh – Local Dish, ensembles at The Nonantum's 95 Ocean, or music at Old Vines Wine Bar and the Colony's Marine Room. One of the best venues for live acts is Vinegar Hill Music Theatre  – a classic Maine music venue in the old Arundel Barn Playhouse. The name Vinegar Hill pays tribute to the history of this area in Arundel and the Smith Sister's Farm. This revamped barn is […]
READ MORE
The Kennebunkport Festival Schedule – June 3-9, 2019
A Great Fun Filled Event for Local Charity 2019  will mark the 15 year the Kennebunkport Festival has kicked off the summer season with a week long festival of art, music, wine and fine dining surrounded by live music performances, and of course, the allure of Kennebunkport. It's the perfect time to vacation in Kennebunkport! The 15th annual Kennebunkport Festival is scheduled for June 3-9, 2019. Its a celebration of all things uniquely Kennebunkport with its vibrant art, design and culinary scene. The Kennebunkport Festival is a fun, festive, charitable event. Charitable contributions vary from 100% of all ticket sales […]
READ MORE
Kennebunkport's Launch – a Floating Success!
Launch – a Maritime Festival is among the best fests in Maine, a celebration along the Kennebunk River. Its a wave of fun – five days of fishing, a boat parade, lobster bakes, fun runs of pirates and mermaids on the beach, Chef Competitions and much more. The nautical theme is the undercurrent to showcasing the Kennebunks' rich maritime heritage in this lively seaside community. #LaunchFestME – the third annual Launch 2018 is June 13-17! 10 Things I love about Launch: 1. Launch is a grassroots, multi-town festival for locals by locals, stretching from KPort to Cape Porpoise, Arundel and downtown Kennebunk. 2. Its affordable and inclusive – perfectly timed […]
READ MORE
Top 10 Reasons to love Kennebunkport Festival
No one is more excited about The Kennebunkport Festival than me. The Kport Fest encompasses everything I love: food, wine, art, music, friends old and new, fantastic seaside scenery, fashion and my favorite town of KPT. The 2018 Kennebunkport Festival was a resounding success, re-invented, organized by locals for locals – which I love… Top 10 Reasons I love #KportFest #1 Kennebunkport Festival is the kick off to summer – it's the first big party of the season for this serious party town by the sea. It's not just one event – it's a weeklong series June 4 – 10 […]
READ MORE
10 Best places for a Cocktail – Kennebunkport and Kennebunk
Kennebunkport has a cocktail consumption reputation, labeled "a drinking village with a fishing problem," where the well-healed are well-fueled, Kennedrunkport, Kenneboozeport, lol, I could go on. Suffice it to say the locals and folks from away like their cocktails out & about Dock Square, and liquorin' up in Lower Village across the bridge. K'port may be Maine's most socially lubed seaside village. What a distinctive drinking title?! Truly Kennebunkport and Kennebunk have so many lively bars, pubs, and waterfront decks where you can drink in the view and a cocktail too. Here's your guide to some of the best spots […]
READ MORE
Kennebunkport Festival – Who's Who and What's Where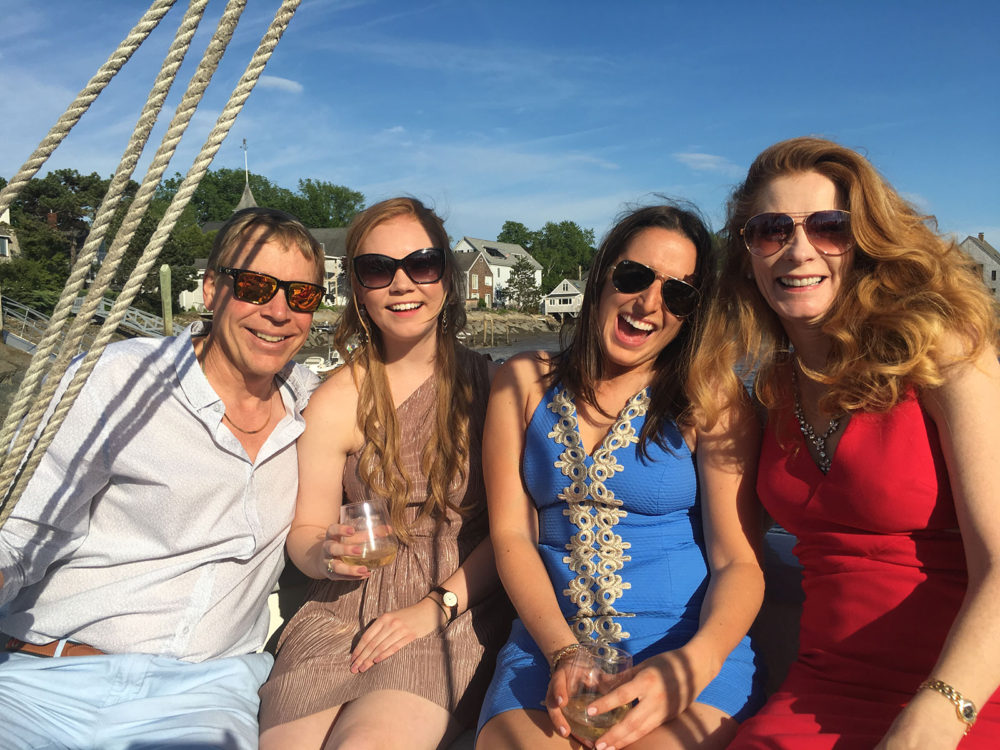 The 14th Annual Kennebunkport Festival  scheduled for June 4-10, 2018 went on… although this year its  re-invented thanks to a group of local business owners and community members. Its fantastic to see the Kport Fest as a local celebration again! The Kennebunkport Festival for over a decade has been a seaside celebration  loaded with events revolving around eating, drinking, admiring art and socializing in this 1653 charming seaside setting. The Festival events range from cocktail parties to exclusive Chef dinners at private mansions on the beach and Ocean Ave, to parties at Old Vines Wine Bar, Stripers at The Breakwater, The Colony, […]
READ MORE
Kennebunkport Happy Hours & Drink Deals!
Crossing the Mat Lanigan Bridge that links Kennebunk's Lower Village to Kennebunkport's Dock Square you are met with a myriad of Happy Hour deals, great waterfront restaurants for cocktails, and fun. Check out these fun Happy Hour deals in Dock Square and Lower Village Kennebunk, both sides of the bridge… in Kennebunkport & Kennebunk! Sunday Funday Alisson's – great Sunday dinner specials Ports of Italy – Sunday Brunch – an Italian Feast Stripers Waterside Restaurant at the Breakwater – Sunday Brunch and Bloody Mary Bar Pearl & Spat Oyster Bar  Happy Hour 5-6, $1 Oysters, $5 Beer & Wine specials Hurricane – Bloody Mary Bar and Buck a Shuck […]
READ MORE
Kennebunkport Fest ~ Best Dressed
So another fabulous Kennebunkport Festival is upon us. Over a decade as fundraising success, and attracting folks from away to share in the beauty of the Kennebunks. The art, food, music and wine flow along the Kennebunk River from cocktail soirees, to chef dinners, dance parties and grand tastings. So many fun fab people turn out for this social event of the season, kicking up their heels and kicking off summer in Kennebunkport. The cuisine, art and entertainment of the community are the focus from start – a big mid week party at Old Vines Wine Bar to finish – to the […]
READ MORE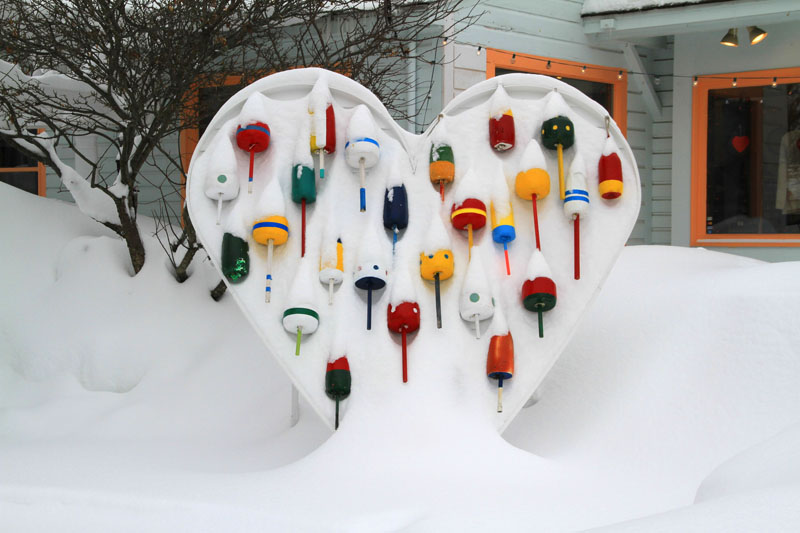 Hey all you lovebirds! Valentines Day is a magical time in Kennebunkport, when locals "Paint the Town Red". You should treat your sweetheart to for V Day in KPT. In Kennebunkport, "February is for Lovers". Lovebirds flock to Kennebunkport every year for a romantic getaway. Our coastal Maine village has managed to turn the coldest month of the year into a time of romantic winter retreat. Of course, the colder it gets, the more reason to snuggle up with your sweetheart.
READ MORE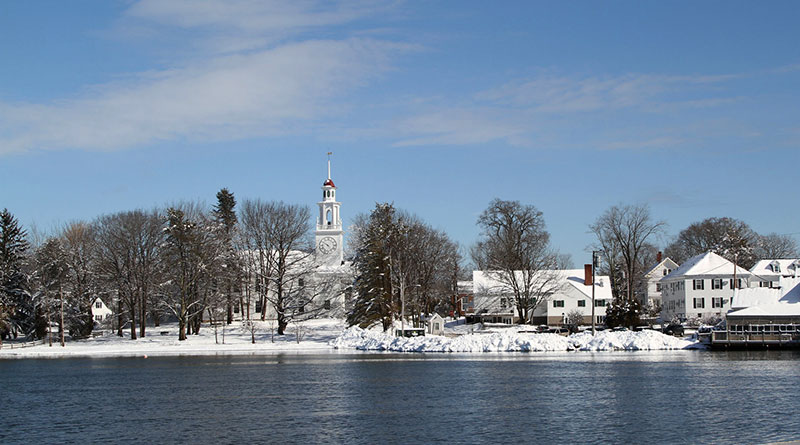 Kennebunkport and Kennebunk know how to party…. in all seasons. For New Years, the holiday decorations are up, and the beautiful seaside village in snow and lights and bright red bows bustles for the last night of the year – with cheer! New Years Eve is a fun festive time to be out and about in Kport and Lower Village Kennebunk. Looking for a party in the Port? Here are just a few fun happenings over New Years Eve. Saturday Down East Wines will be pouring bubbly for a NYE Champagne and Sparkling Wine tasting, Dec 29 2-5pm. We love […]
READ MORE
You may have the misguided assumption that the Maine coast turns to ghost towns  after summer. In fact, perhaps that's what some savvy travelers and Kennebunkport locals want you to think. Kennebunkport Maine's "off-season" could be our best kept secret as it's really Vacationland… but without the crowd! Our Kennebunkport blog offers ideas on romantic places to stay, popular events, Kennebunkport tours, but today, we're going to talk about how to have fun like a local.
READ MORE
Kennebunkport – September to Remember
What's the best month in Maine? We love September in Kennebunkport. Ok, so there's our favorite seaside town fully disclosed too. Here are out Top 10 Reasons to Come To Kennebunkport in September 1. September in Kennebunkport is the perfect blend of summer and fall. You can still enjoy beautiful summer-like days in September – with plenty of beach sand and space to yourself. The ocean remains relatively warm in temperature. You might even get an "Indian summer", can we say still say that? Its not P.C., politically correct, but it's a treat when you get 85 degree days in mid […]
READ MORE
What to do in a Kennebunkport weekend?
Kennebunkport is my home….I'm proud to say – the place of Presidents and cool people – an address so unique it's the only place in the world so named. Friends from away ask me, "what I should do in a Kennebunkport weekend?" Here is my perfect weekend in Kennebunkport! First stay on the water. You didn't come all this way to be inland. Stay at Seaside Inn, right on Kennebunk Beach, or Breakwater Inn and Spa and the Boathouse Waterfront Hotel both have great locations on the river. Or Captain Lord Mansion is a super romantic B&B. If you are coming […]
READ MORE
Kennebunkport has global attraction
Kennebunkport is the only place in the world so named… one of a kind and world-famous – attracting people from all over the globe. For three centuries, Kennebunkport has lured everyone from sea captains and sitting presidents to celebrities on swank yachts, and let's not forget – humble local fishermen. Today Kennebunkport is a hoppin' happenin' town, culturally deep with dining for every palate, attractions and lodging from quaint B&B's to grand historic hotels and chic spa resorts on the river. Kennebunkport at heart is a small Maine town, population under 4,000 with 10,000+ in neighboring Kennebunk, yet this compact seaside community is surprisingly worldly in its offerings. Here's […]
READ MORE
Best Dressed at Kennebunkport Fest
The Kennebunkport Festival is all about fabulous food, wine and art, which pours out in generous portions in early June. This seaside setting is and always has been… a party town. This Maine foodie fest is the culmination of all things #KPT (K-kennebunkport P-party T- town) and a perfect kick off to summer. But aside from the magical Maine setting and culinary extravaganza, there is an undeniable undercurrent of fashion that flows through the week at each elegant seaside Chef's dinner, cocktail soiree and dance party on the River. 2018 marks a new Kennebunkport Festival, as locals take back the […]
READ MORE
Kennebunkport Paints the Town Red – February Events!
Kennebunkport Maine is a lovely seaside town to visit in all seasons. But there is something magical about this coastal Mane village around Valentines. Kennebunkport gets all decked out for February, as locals Paint the Town Red … you should come with your special someone… February is for Lovers in Kennebunkport and Kennebunk Maine! See why Kennebunkport is New England's most romantic town. Kennebunk and Kennebunkport innkeepers, restaurateurs and shop owners "Paint The Town Red" in February with sparkling red and white lights, heart shaped everything, red plates specials, and romantic lodging deals with Champagne, chocolates, spa treatments and lavish […]
READ MORE
A Kennebunkport Festival Dinner Party
What's it like hosting an Art of Dining event in your home during Kennebunkport Festival? In a word: amazing. Sitting at a big beautiful table surrounded by interesting people, enjoying a meal prepared by a pro chef in your own kitchen is something everyone should experience in a lifetime. When first asked to "host a dinner" during the Kennebunkport Festival, I was flattered. Tickets to these grand dinner parties set high expectations. But then, I thought, I don't have to cook…so that's pretty cool. So Greg and I set about setting a table, a big square to accommodate all sixteen guests in […]
READ MORE
Kennebunkport's Progressive Dinner Tour
Kennebunkport has so many great restaurants – its hard to hit them all – unless you get on board the Progressive Dinner party circuit. Several Sundays each year, you get to enjoying delicious stops at Kennebunk and Kennebunkport's top restaurants, with a DD for your scenic trip during your 3-hour tour, starting and ending at 95 Ocean at The Nonantum Resort. Our Progressive Dinner evening started at The Nonantum Resort where we met our new foodie friends over a glass of Champagne before boarding our private bus. First stop was Jillyanna's Woodfired Cooking School where Chef Jill welcomed us to […]

READ MORE