Kennebunkport Paints the Town Red – February Events!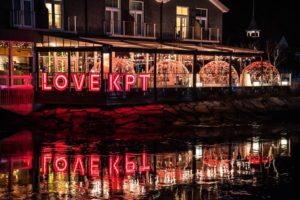 Kennebunkport Maine is a lovely seaside town to visit in all seasons. But there is something magical about this coastal Mane village around Valentines. Kennebunkport gets all decked out for February, as locals Paint the Town Red … you should come with your special someone… February is for Lovers in Kennebunkport and Kennebunk Maine! See why Kennebunkport is New England's most romantic town. Kennebunk and Kennebunkport innkeepers, restaurateurs and shop owners "Paint The Town Red" in February with sparkling red and white lights, heart shaped everything, red plates specials, and romantic lodging deals with Champagne, chocolates, spa treatments and lavish […]
READ MORE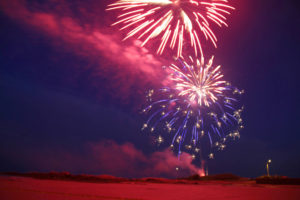 Kennebunkport and Kennebunk know how to party…. in all seasons. For New Years, the holiday decorations are up, and the beautiful seaside village in snow and lights and bright red bows bustles for the last night of the year – with cheer! New Years Eve is a fun festive time to be out and about in Kport and Lower Village Kennebunk. Looking for a party in the Port? Here are just a few fun happenings over New Years Eve. Maine & Vine pours bubbly for a NYE Champagne and Sparkling Wine tasting. We love Maine & Vine, formerly Down East Wine, […]
READ MORE
Best Lobster in Kennebunkport

The 2nd question every visitors asks as they arrive in Kennebunkport, "where do I get the best lobster?" The 1st being, "how do we get to see President Bush's place?" Folks eagerly want to see Walkers Point out Ocean Ave, to see the Bush Compound where two former presidents and their family have spent every summer. So we locals give directions out Ocean Ave, past St Ann's Church where the Bush's go for Sunday service, to The Blowing Cave and Anchor to Windward perched on the sparkling granite shores, this scenic vantage offers a fantastic view of Vesuvius Point, the so-named […]
READ MORE
Kennebunkport has global attraction
Kennebunkport is the only place in the world so named… one of a kind and world-famous – attracting people from all over the globe. For three centuries, Kennebunkport has lured everyone from sea captains and sitting presidents to celebrities on swank yachts, and let's not forget – humble local fishermen. Today Kennebunkport is a hoppin' happenin' town, culturally deep with dining for every palate, attractions and lodging from quaint B&B's to grand historic hotels and chic spa resorts on the river. Kennebunkport at heart is a small Maine town, population under 4,000 with 10,000+ in neighboring Kennebunk, yet this compact seaside community is surprisingly worldly in its offerings. Here's […]
READ MORE
Paddles Up – Kennebunkport's Paddle Battle
Put your paddles together for all the kayakers, canoers and SUP-ers. The 7th annual Nonantum Paddle Battle in Kennebunkport is on August 11, 2019 – truly a  Sunday fun day on the Kennebunk River. Hundreds of kayaks, canoes, surfboards and SUPs grace the waterfront at The Nonantum Resort for a fun race up and down the Kennebunk River, 11:30- 3:30pm. This family fun event, The Paddle Battle, now in its 6th year, is hosted at The Nonantum Resort. Its expanded and grown by leaps and paddles since the first Nonantum Quest for the Cup canoe race back in 2008.  While the […]
READ MORE
Vinegar Hill- Kennebunkport's best music venue
Kennebunkport is so fun in summer time, with festivals, happy hours, live music and entertainment on every corner. On any easy breezy night, you will hear a band playing at the Pilot House, sharing a mic at Kport Inn's Burleigh – Local Dish, ensembles at The Nonantum's 95 Ocean, or music at Old Vines Wine Bar and the Colony's Marine Room. Vinegar Hill is a fantastic event center and a beautiful rustic Wedding Venue too. Its one of the best venues for performances,  Vinegar Hill Music Theatre – with it casual format, and a classic Maine music stage in the old Arundel Barn Playhouse. The name Vinegar […]
READ MORE
Best Place to Stay in Kennebunkport
People come from all over the world to stay in Kennebunkport. This classic seaside village exemplifies "the way life should be." With miles of beautiful coastline to explore, several sandy and scenic beaches, a lighthouse, pretty fishing villages, plus sophisticated boutique shopping, art galleries and top restaurants, the BIG Question is: where to stay in Kennebunkport? Kennebunkport has every lodging imaginable for a small East Coast town, grand waterfront hotels and historic bed and breakfasts, beachfront inns, and family resorts, chic spa hotels, and waterfront suites. Here's our guide to finding the best place to stay in K'port or Kennebunk Beach: […]
READ MORE
Kennebunkport's President – Hail to 41
President George H W Bush was one of Kennebunkport's most revered and loved residents. He never missed a summer in the seaside community he called home… except for the years he served in the war. Walker's Point was his family compound, his happy place…. and his Anchor to Windward remains on the shore along Ocean Avenue as a legacy and tribute to this courageous, kind, strong leader of the free world, and family man. Everyone in Kennebunkport has a 41 story… a treasured moment talking with the President, or taking a photo – he was always gracious to pose for […]
READ MORE
Late Fall in Kennebunkport
While Columbus weekend is typically peak fall in Maine, this year the leaves took their sweet time turning to spectacular color. So it's not too late to celebrate foliage my friends. Looks like local lodging rates will fall before the leaves do this season. Need another trip to Maine's beautiful seacoast town. How about a few fairs and festivals, and happy hours and haunted happenings? Read on and come to Kennebunkport – its fall y'all! Happy Hours and Kennebunkport go together like fall foliage and sweater weather. Stroll the tree lined streets from Kennebunk's Lower Village, stop at Old Vines […]
READ MORE
The Kennebunkport Festival Schedule – June 2-7, 2020 Postponed until Fall 2020 at earliest…
A Great Fun Filled Event for Local Charity 2020 would be the 16th annual Kennebunkport Festival kicking off the summer season in Kennebunkport with a week long festival of art, music, wine and fine dining surrounded by live music performances, and of course, the allure of Kennebunkport. It's the perfect time to vacation in Kennebunkport! The 16th annual Kennebunkport Festival for June 2-7, 2020 is postponed. Its a celebration of all things uniquely Kennebunkport with its vibrant art, design and culinary scene. The Kennebunkport Festival is a fun, festive, charitable event. Charitable contributions vary from 100% of all ticket sales […]
READ MORE
Family Vacation Stays in The Port
When considering a family vacation destination in Maine, one of the easiest to get to and greatest towns in Maine is Kennebunkport. If you are bringing the kids for a vacation, Kennebunkport and Kennebunk is a perfect Maine destination for family vacations – truly something for everyone.
READ MORE
Village Art Walk ~ 2nd Friday in The Kennebunks

Kennebunkport and Kennebunk celebrate their flourishing art scene with a 2nd Friday Village Art Walk, with over 20 cool studios, galleries and artists in the Kennebunks – and you can visit them all in a fun social circuit on the Art Trail of the Kennebunks. Its like Portland Maine's 1st Friday Art Walk, only better – 'cause its in Kennebunkport! Kennebunkport has become a fantastic art vacation destination…we call it KennebunkArt! Village Art Walk of Kennebunk and Kennebunkport occurs the second Friday of the month, starting following the Kennebunkport Festival June 14, 2019,  July 12, August 9, September 13, and December 6 during Kennebunkport's Christmas Prelude. The Art Trail […]
READ MORE
Kennebunkport's Launch – Floating Success!
Launch – a Maritime Festival is a fun boating fest in Maine, a celebration along the Kennebunk River. Its a wave of fun – five days of fishing, a boat parade, lobster bakes, fun runs of pirates and mermaids on the beach, Chef Competitions and much more. The nautical theme is the undercurrent to showcasing the Kennebunks' rich maritime heritage in this lively seaside community. #LaunchFestME – originally launched in 2016 is typically mid-June Launch 2020 is cancelled for Covid! Stay tuned on Launch 2021… 10 Things I love about Launch:1. Launch is a grassroots, multi-town festival for locals by locals, stretching from KPort to Cape Porpoise, Arundel […]
READ MORE
Top 10 Reasons to love Kennebunkport Festival
No one is more excited about The Kennebunkport Festival than me. The Kport Fest encompasses everything I love: food, wine, art, music, friends old and new, fantastic seaside scenery, fashion and my favorite town of KPT. The 2019 Kennebunkport Festival was a resounding success, in its second year re-invented, raising a record amount for charity, organized by locals for locals – which I love… Top 10 Reasons I love #KportFest #1 Kennebunkport Festival is the kick off to summer – it's the first big party of the season for this serious party town by the sea. It's not just one […]
READ MORE
Kennebunkport Festival – Who's Who and What's Where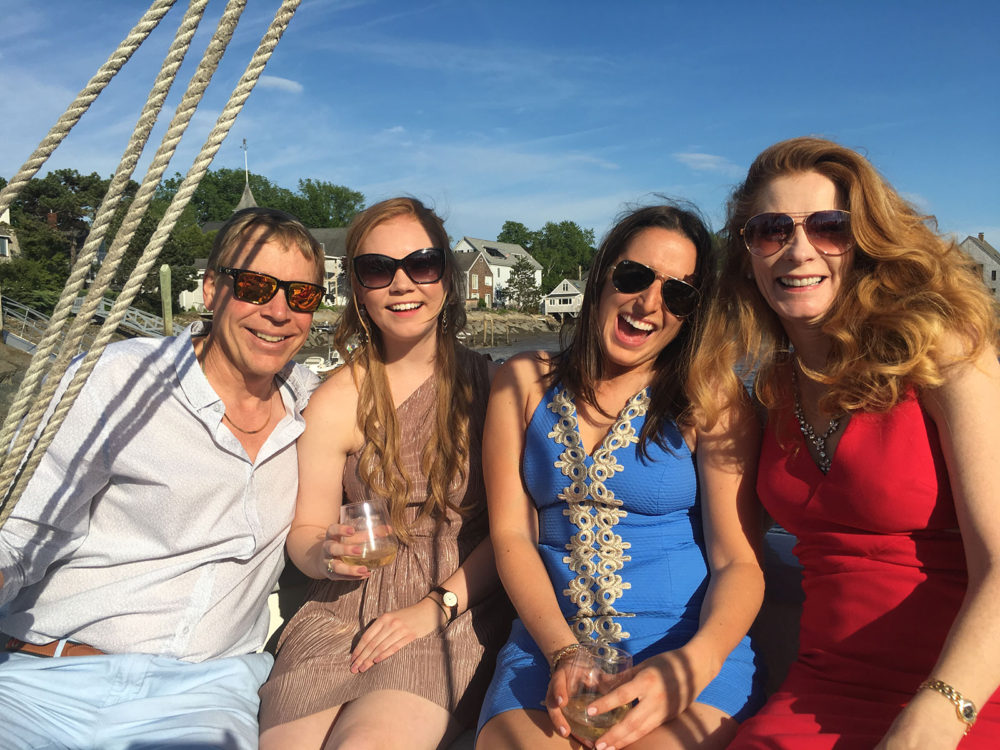 The 15th Annual Kennebunkport Festival  was June 3-9, 2019…. totally re-invented thanks to a group of local business owners and community members. Its fantastic to see the Kport Fest as a local celebration again! The Kennebunkport Festival for over a decade has been a seaside celebration  loaded with events revolving around eating, drinking, admiring art and socializing in this 1653 charming seaside setting. The Festival events range from cocktail parties to exclusive Chef dinners at private mansions on the beach and Ocean Ave, to parties at Old Vines Wine Bar, Stripers at The Breakwater, The Colony, The Kennebunkport Inn, Vinegar Hill […]
READ MORE
Kennebunkport Fest ~ Best Dressed
So another fabulous Kennebunkport Festival is upon us. Over a decade as fundraising success, and attracting folks from away to share in the beauty of the Kennebunks. The art, food, music and wine flow along the Kennebunk River from cocktail soirees, to chef dinners, dance parties and grand tastings. So many fun fab people turn out for this social event of the season, kicking up their heels and kicking off summer in Kennebunkport. The cuisine, art and entertainment of the community are the focus from start – a big mid week party at Old Vines Wine Bar to finish – to the […]
READ MORE
White Columns Bush Family Exhibit
Kennebunkport's Bush Family Legacy White Columns Exhibit   Walkers' Point is one of the most popular sites in Kennebunkport, the summer home to the Bush family. As you drive out Ocean Avenue past St Anne's church where the Bush family goes to church, by Blowing Cave and Spouting Rock, you are led to the spectacular peninsula where President George H W Bush, and his wife Barbara, spent every summer with their family from mid May to mid October each year. The people of Kennebunkport love the Bush family, affectionately referencing the two Bush presidents as 41, and 43 – President […]
READ MORE
What is the Franciscan Monastery of Kennebunk?
If you've visited Kennebunkport, then you know the Kennebunk River serves as a centerpiece and focal point for this charming seaside destination. Yes, there are beautiful beaches in Kennebunk and Kennebunkport, but its the Kennebunk River that runs through both towns delineating the vibrant communities and shoreline on each side that is an equally important landmark of this famous Maine place. Kennebunkport's changing tide and scenery on the river out to the Breakwater is fascinating, with perhaps the most serene and beautiful spots on the River – The Franciscan Monastery. On the western side of the Kennebunk River, you see acres of undeveloped, uninterrupted […]

READ MORE