The Kennebunkport Festival Schedule – June 3-9, 2019
A Great Fun Filled Event for Local Charity For 14 years now the Kennebunkport Festival has kicked off the summer season with a week long festival of art, music, wine and fine dining surrounded by live music performances, and of course, the allure of Kennebunkport. It's the perfect time to vacation in Kennebunkport! This year, June 4-10 2018, marked a re-invention of the Kennebunkport Festival as locals organized this charitable week of fun and festivities. The 15th annual Kennebunkport Festival is tentatively scheduled for June 3-9, 2019. Its a celebration of all things uniquely Kennebunkport with its vibrant art, design […]
READ MORE
Memorial Day Parades in Kennebunk Kennebunkport
What could be more American than a Memorial Day parade in a small Maine town with firetrucks, boys scouts, twirlers, high school bands, and parade fans dressed in red white and blue? See Memorial Day Kennebunkport Photos How about having a former President in attendance? Here in Kennebunkport Maine, that's how we like to roll, along with our lobster rolls.  Picture local school kids and US military marching through Dock Square, a memorial wreath is tossed off the bridge into the Kennebunk River, and we remember those who served our beautiful nation, from this beautiful seaside setting. And yes, President […]
READ MORE
Village Art Walk ~ 2nd Friday in The Kennebunks

Kennebunkport and Kennebunk celebrate their flourishing art scene with a 2nd Friday Village Art Walk, with over 20 cool studios, galleries and artists in the Kennebunks – and you can visit them all in a fun social circuit on the Art Trail of the Kennebunks. Its like Portland Maine's 1st Friday Art Walk, only better – 'cause its in Kennebunkport! Kennebunkport has become a fantastic art vacation destination…we call it KennebunkArt! Village Art Walk of Kennebunk and Kennebunkport occurs the second Friday of the month, starting during the Kennebunkport Festival June 8, 2018,  July 13, August 10, September 7, and December 7 during Kennebunkport's Christmas Prelude. The Village Art […]
READ MORE
Kennebunkport's Launch – a Floating Success!
Launch – a Maritime Festival is among the best fests in Maine, a celebration along the Kennebunk River. Its a wave of fun – five days of fishing, a boat parade, lobster bakes, fun runs of pirates and mermaids on the beach, Chef Competitions and much more. The nautical theme is the undercurrent to showcasing the Kennebunks' rich maritime heritage in this lively seaside community. #LaunchFestME – the third annual Launch 2018 is June 13-17! 10 Things I love about Launch: 1. Launch is a grassroots, multi-town festival for locals by locals, stretching from KPort to Cape Porpoise, Arundel and downtown Kennebunk. 2. Its affordable and inclusive – perfectly timed […]
READ MORE
Restaurant Favorites in Kennebunkport

While the Maine Coast is most poluar in summer, the real seaside beauty of Kennebunkport extends to the fall, winter, and spring – the "off-season." Those that fall (lol) for the charm of Kennebunkport's coastal charm in quieter times, take advantage of the affordable rates at luxury hotels, inns and BnBs, and great dining deals, happy hours, and more. Many Kennebunkport restaurants  remain open year round, no lines or waiting, walk in and enjoy with the locals. Here, I list my personal favorite restaurants in Kennebunkport.
READ MORE
10 Best places for a Cocktail – Kennebunkport and Kennebunk
Kennebunkport has a cocktail consumption reputation, labeled "a drinking village with a fishing problem," where the well-healed are well-fueled, Kennedrunkport, Kenneboozeport, lol, I could go on. Suffice it to say the locals and folks from away like their cocktails out & about Dock Square, and liquorin' up in Lower Village across the bridge. K'port may be Maine's most socially lubed seaside village. What a distinctive drinking title?! Truly Kennebunkport and Kennebunk have so many lively bars, pubs, and waterfront decks where you can drink in the view and a cocktail too. Here's your guide to some of the best spots […]
READ MORE
Kennebunkport Festival – Who's Who and What's Where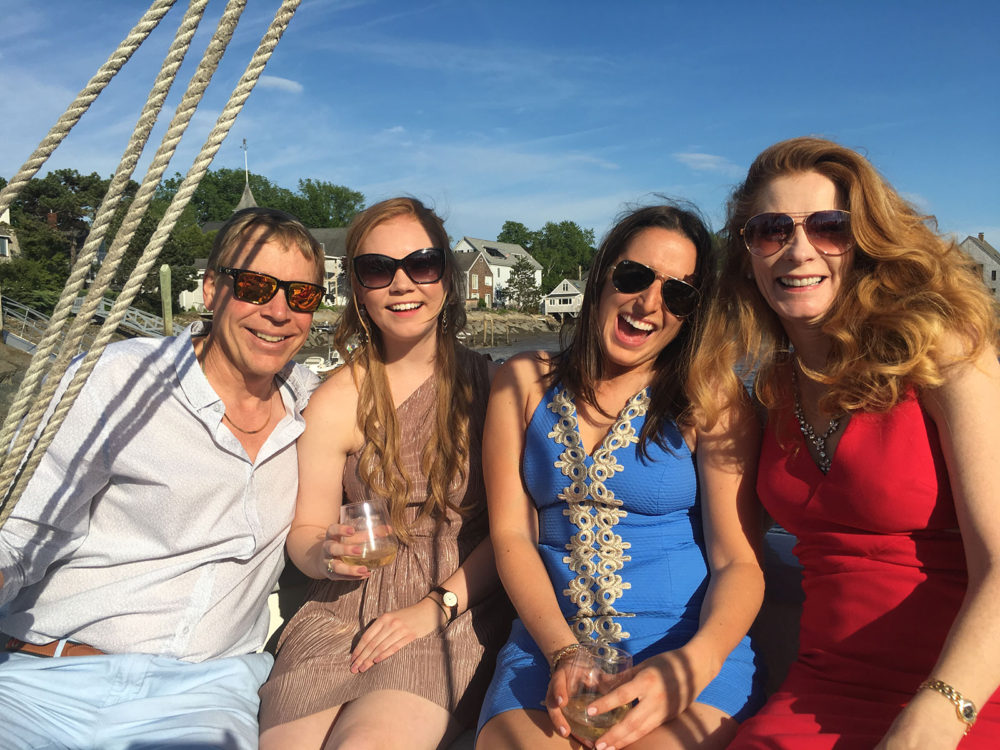 The 14th Annual Kennebunkport Festival  scheduled for June 4-10, 2018 went on… although this year its  re-invented thanks to a group of local business owners and community members. Its fantastic to see the Kport Fest as a local celebration again! The Kennebunkport Festival for over a decade has been a seaside celebration  loaded with events revolving around eating, drinking, admiring art and socializing in this 1653 charming seaside setting. The Festival events range from cocktail parties to exclusive Chef dinners at private mansions on the beach and Ocean Ave, to parties at Old Vines Wine Bar, Stripers at The Breakwater, The Colony, […]
READ MORE
Kennebunkport Fest ~ Best Dressed
So another fabulous Kennebunkport Festival is upon us. Over a decade as fundraising success, and attracting folks from away to share in the beauty of the Kennebunks. The art, food, music and wine flow along the Kennebunk River from cocktail soirees, to chef dinners, dance parties and grand tastings. So many fun fab people turn out for this social event of the season, kicking up their heels and kicking off summer in Kennebunkport. The cuisine, art and entertainment of the community are the focus from start – a big mid week party at Old Vines Wine Bar to finish – to the […]
READ MORE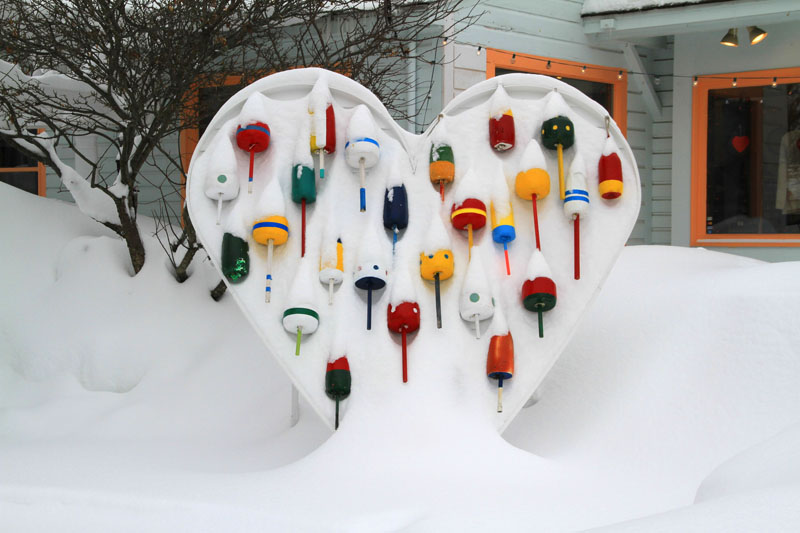 Hey all you lovebirds! Valentines Day is a magical time in Kennebunkport, when locals "Paint the Town Red". You should treat your sweetheart to for V Day in KPT. In Kennebunkport, "February is for Lovers". Lovebirds flock to Kennebunkport every year for a romantic getaway. Our coastal Maine village has managed to turn the coldest month of the year into a time of romantic winter retreat. Of course, the colder it gets, the more reason to snuggle up with your sweetheart.
READ MORE
Kennebunkport Festival – Over a Decade of Food, Wine, Dine, Fun!
Ocean views, cocktails, art, brews and tunes, served at the finest homes in Kennebunkport – those are ingredients to the best food & wine festival in Maine. Now in its 15th year, the Kennebunkport Festival is the first week of June in Kennebunk and Kennebunkport, June 3-9, 2019. If you love food, wine, art and drinking in the ocean views, you will love this fest. Originally called the Fine Food Wine and Art Festival, it is now called the Kennebunkport Festival – and its once again fun by locals for locals, as it was originated in 2004!
READ MORE
Kennebunkport Christmas Prelude's Best Events!
Christmas Prelude in Kennebunkport, now in year 37, is such a magical time of year in Maine. Prelude is also busy, encompassing 11 days of events – spanning the first two weekends of December. As the seaside towns of Kennebunkport, Kennebunk and Cape Porpoise transform to a winter postcard of Christmas spirit, its impossible to partake in all the holiday happenings! See the complete Christmas Prelude schedule and Christmas Prelude Photos from years past. Here are our favorite Christmas Prelude Events: Christmas Champagne and Ale Reception at White Columns – Thursday Nov 29 Sip Champagne cocktails at the beautiful 1853 Kennebunkport Historical Society […]
READ MORE
Late Fall in Kennebunkport
While Columbus weekend is typically peak fall in Maine, this year the leaves took their sweet time turning to spectacular color. So it's not too late to celebrate foliage my friends. Looks like local lodging rates will fall before the leaves do this season. Need another trip to Maine's beautiful seacoast town. How about a few fairs and festivals, and happy hours and haunted happenings? Read on and come to Kennebunkport – its fall y'all! Happy Hours and Kennebunkport go together like fall foliage and sweater weather. Stroll the tree lined streets from Kennebunk's Lower Village, stop at Old Vines […]
READ MORE
Halloween in Kennebunkport & KenneBoo!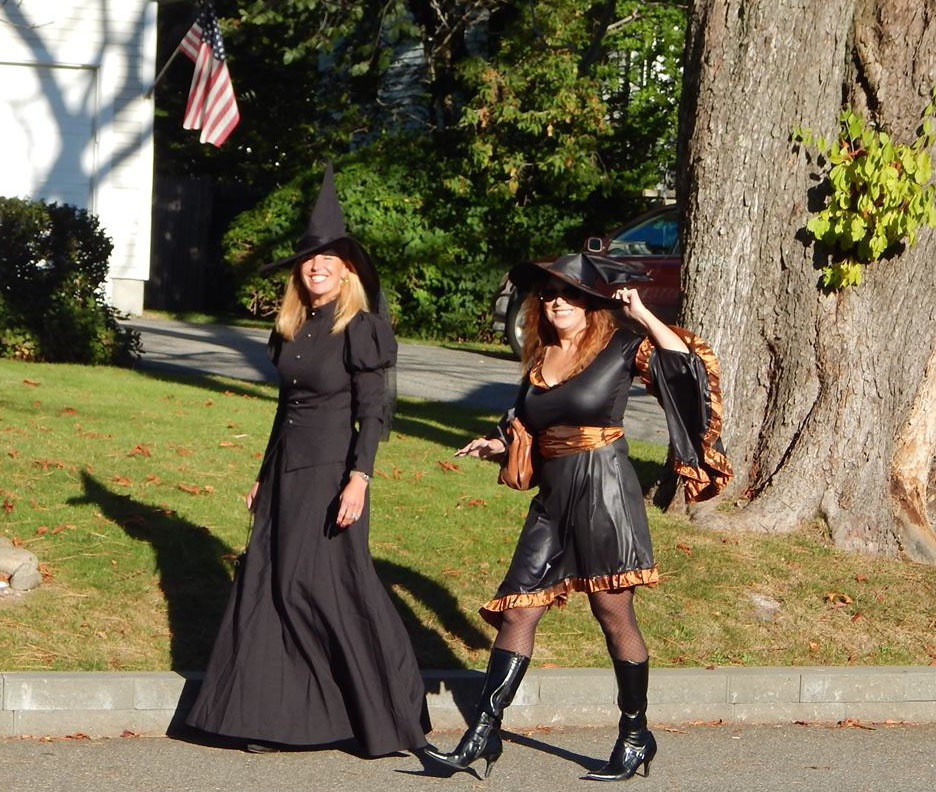 Halloween in Kennebunkport and Kennebunk is freakishly fun, for kids and for kids that never grew up. Just drive around town and see the crazy, scary, silly scarecrows  and pumpkins for a hint of how spirited the Kennebunks can be. You might even see some local "Sand-Witches" …wild women dressed in witchy attire pub crawling about The Kennebunks… a booh'sie tradition among the "desperate housewives of KPT". As for the best decorations, if you've never seen Kennebunk's Summer Street decorated in the dark on Hallow Eve, then you're in for a treat … and a trick or two. Local legends tell that many […]
READ MORE
You may have the misguided assumption that the Maine coast turns to ghost towns  after summer. In fact, perhaps that's what some savvy travelers and Kennebunkport locals want you to think. Kennebunkport Maine's "off-season" could be our best kept secret as it's really Vacationland… but without the crowd! Our Kennebunkport blog offers ideas on romantic places to stay, popular events, Kennebunkport tours, but today, we're going to talk about how to have fun like a local.
READ MORE
What to do in a Kennebunkport weekend?
Kennebunkport is my home….I'm proud to say – the place of Presidents and cool people – an address so unique it's the only place in the world so named. Friends from away ask me, "what I should do in a Kennebunkport weekend?" Here is my perfect weekend in Kennebunkport! First stay on the water. You didn't come all this way to be inland. Stay at Seaside Inn, right on Kennebunk Beach, or Breakwater Inn and Spa and the Boathouse Waterfront Hotel both have great locations on the river. Or Captain Lord Mansion is a super romantic B&B. If you are coming […]
READ MORE
Best Place to Stay in Kennebunkport
People come from all over the world to stay in Kennebunkport. This classic seaside village exemplifies "the way life should be." With miles of beautiful coastline to explore, several sandy and scenic beaches, a lighthouse, pretty fishing villages, plus sophisticated boutique shopping, art galleries and top restaurants, the BIG Question is: where to stay in Kennebunkport? Kennebunkport has every lodging imaginable for a small East Coast town, grand waterfront hotels and historic bed and breakfasts, beachfront inns, and family resorts, chic spa hotels, and waterfront suites. Here's our guide to finding the best place to stay in K'port or Kennebunk Beach: […]
READ MORE
"Vacation Like A President" in Kennebunkport- USA Today "Mooseport" is fictional – the movie was filmed in  Ontario – but it's obvious the storyline and setting  mirror Kennebunkport, Maine, the small seafront village in which retired President George H.W. Bush spends the summers in his oceanfront home." – Forbes  AOL Ranks Kennebunkport Top 10 Beach Town "Kennebunkport, Maine – The old-time fishing village of Kennebunkport is like a Currier and Ives print come to life (it's also the summer retreat of choice for George H.W. Bush). You can work on a lobster boat, fly-fish, or kayak past whimsical formations like Blowing Cave […]
READ MORE
White Columns Bush Family Exhibit
Kennebunkport's Bush Family Legacy White Columns Exhibit   Walkers' Point is one of the most popular sites in Kennebunkport, the summer home to the Bush family. As you drive out Ocean Avenue past St Anne's church where the Bush family goes to church, by Blowing Cave and Spouting Rock, you are led to the spectacular peninsula where President George H W Bush, and his (deceased April 2018) wife Barbara, relax with their family from mid May to mid October each year, the remainder of the year the former President lives in Texas. The people of Kennebunkport love the Bush family, […]

READ MORE