Kennebunkport Maine
February is for Lovers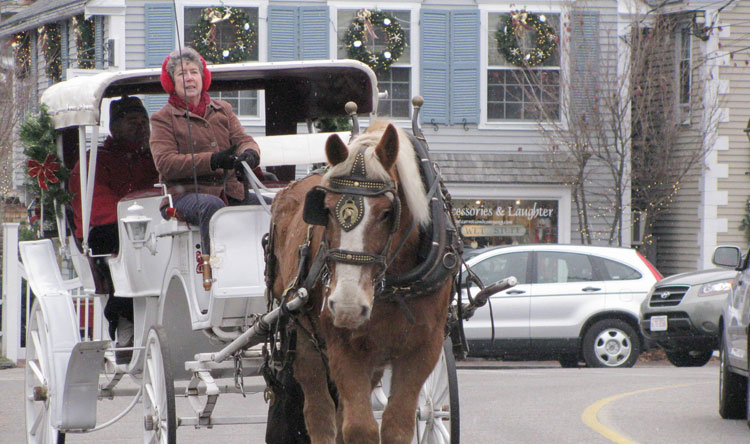 Special February is for Lovers Packages are available at:
Rhumb Line Resort l Seaside Inn l Captain Lord Mansion l Breakwater Inn and Spa l The Boathouse Waterfront Hotel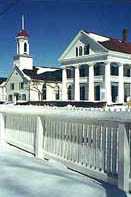 February in the Kennebunks
What could be more romantic and relaxing than escaping for a weekend away from home, brisk beach walks, drives along Ocean Ave capturing photos of the breaking waves at Walkers Point, and an overnight retreat. Enjoy gourmet food, quiet times and the warmth of a romantic fire at a cozy inn or Bed and Breakfast like the Captain Lord Mansion. The Seaside Inn even has a warm bubbly outdoor hot tub, open year round with a view of the ocean for their guests. The Rhumb Line Resort has an indoor pool and hot tub, plus an outdoor hot tub, a special treat when surrounded by snow.

Kennebunk and Kennebunkport offer the perfect winter destination, it's off season and fine lodging properties offer unique romantic getaway packages. Cozy and intimate restaurants, quaint shops and unique galleries set the stage for relaxation and romance in this picturesque seaside village setting.

February is for Lovers in Kennebunkport with horse drawn carriage rides through Dock Square, romantic dining specials, and romance packages for overnight stays including Champagne and roses delivered to your room upon request.

The 14th Annual Chocolate Festival is the Maine event for Chocolate Lovers. Imagine a day devoted to chocolate?! The Kennebunks Chocolate Extravaganza is held at the Kennebunk Town Hall from noon to 3pm so bring your sweet tooth and your sweetie! This annual event started in 2001 and proudly continues with free admission for everyone. The Festival is for all ages, everyone receives chocolate giveaways, it's the most delicious winter event in Maine. "February brings cabin fever in Maine," according to event organizer Ms. Danie Connolly. "Everyone loves chocolate so what better excuse to face the winter elements than to sample every kind of chocolate there is! It is Small Town America at its finest."

"It's very important to our community that EVERYONE is invited…whether you're 2 or 102, this day appeals to everyone-plus, it's handicap accessible at the Kennebunk Town Hall which makes it terrific for everyone. Local Kennebunk businesses join in the frenzy in addition to door prizes during the event. It is amazing what some of the businesses tables come up with," Connolly said, adding, "It's become an annual pilgrimage to sample the giveaways from local businesses and craftsman. And most of all, the good news is that its free admittance so that the entire family can enjoy the day." Some ideas that have been presented in the past are chocolate nachos, chocolate coffee, and a chocolate kiss bustier. Other attractions include a five foot chocolate fountain with strawberries that the On The Marsh restaurant featured last year as 'On the Marshmallow' while Federal Jacks created mini hot fudge sundaes as their special giveaways! Imagine a local banker handing out Chocolate coins?!

Every year the event features a chocolate sculpture. Past year's sculptures have included a sand castle with an edible top, a ten-foot tall chocolate lighthouse, an eight-foot chocolate lobster, and a live chocolate dipped man. This year an eight-foot chocolate covered heart will steal the crowds' heart. The goal of the Chocolate Extravaganza is to beat cabin fever, while benefitting The Art of Kindness - a fuel assistance fund that supports the local fuel fund, and Ever After Mustang Rescue - the charity that provides a haven for wild horses from all over the U.S. All of Maine's Local Beauty Queens, Miss Maine, USA and Miss Teen Maine, will make appearances, signing autographs and having their pictures taken with the public. Lucy and Ethel and their I Love Lucy Chocolate Conveyor Belt will be there alongside the crazy Sugar Plump Fairies who love their annual trek to Maine's favorite chocolate city! Straight Lace, Maine's favorite band, returns for their umpteenth performance playing the crowds favorite tunes as venders compete to give away the best free chocolate. Don't miss the Kennebunk Chocolate Extravaganza, Maine's sweetest winter event.
Friday, Feb 6, 2015: Winterfest Skating Party - Waterhouse Center Pavilion, Main St, Kennebunk. 4-8pm.

Fri and Sat, February 6 & 7, 2015: Winterfest in Kennebunk - Winter carnival activities, skating party with DJ, snow sculptures, soup tasting contest, and talent show. Hosted by the Town of Kennebunk.

Fri, Feb 13, 2015: Family Valentine's Dance, held at the Kennebunk Town Hall Auditorium

Sat, Feb 28, 2015 : Winter Biathlon at Wells Reserve at Laudholm Farm - Challenge others to a friendly biathlon of your choice; x-country skiing or snowshoeing, with paintball target shooting along the way.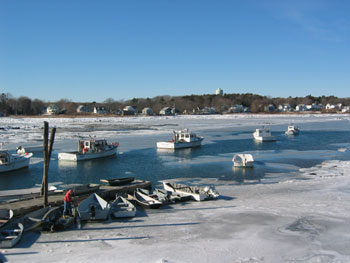 Christmas Prelude Kennebunkport Events
Kennebunkport Kennebunk Beach Maine